Unleash your creativity and craft highly designed ads with our generative AI free ad maker!
Elevate your marketing game with professionally impressive, trend-setting, and result-driven advertisements that stand out on any social media platform, including:
At coolab.ai, we believe that template-based advertising doesn't have to be dull and repetitive. Our user-friendly ad creator empowers anyone, regardless of their creative skill level, to produce eye-grabbing visuals that captivate audiences.

Whether it's for social media campaigns or stunning prints for merchandise and other media, you can choose from our library of curated AI-generated visuals, all free to use.

Embrace the future of advertising design with coolab.ai and set your brand apart with striking and compelling ads that leave a lasting impact!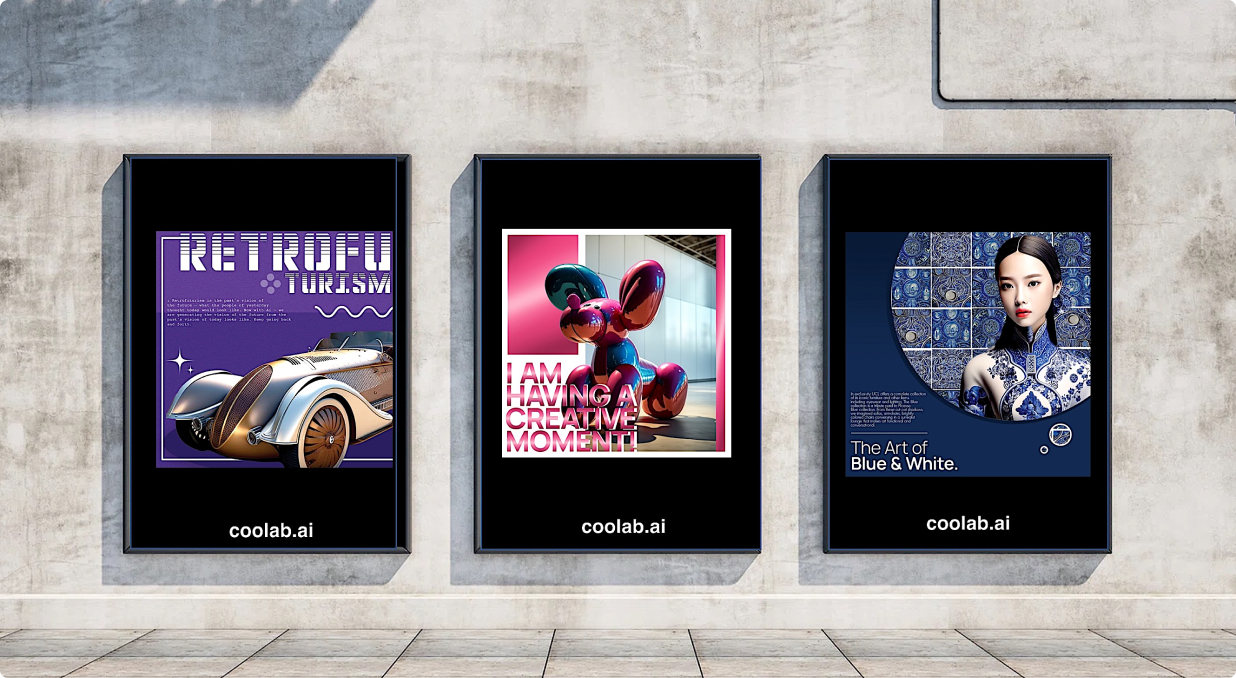 What's the app for?

Make contemporary and trendy ads in less than ten minutes. Each editable template is carefully curated, A/B tested, creatively charged, and unique that is waiting to tell your story.

With countless design platforms available, it's easy to get lost in the sea of options. While other platforms are a popular choice for simple graphics, they may not meet the needs of those seeking studio-grade designs that build powerful brands. That's where Coolab.ai steps in as your go-to platform.

Our ad maker combines the best of both worlds - beginner-friendly design tools with top-tier studio professional designs. Whether you run an agency or a business, Coolab.ai empowers you to create stunning advertising content that will leave a lasting impression on your audience.

All our templates are free to use, and nothing is locked behind a paywall. Plus, we even offer a complimentary AI writing tool, ensuring you have all the resources you need to craft compelling ad copy.

Experience the power of Coolab.ai and elevate your advertising game, making your brand look like it's backed by a million-dollar in-house creative team. Embrace the future of ad design and watch your campaigns shine with Coolab.ai!
Create professional designs like top design studios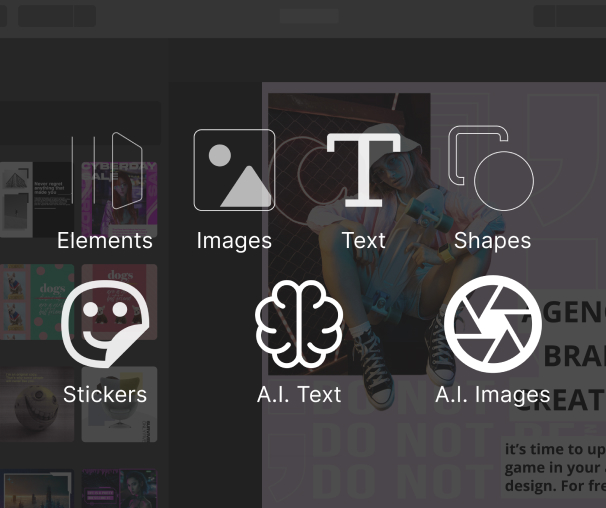 Unleash your creativity and get inspired with our diverse template library perfectly tailored to fit your brand's vision. No need to start from scratch - simply choose a design template that resonates with your style, and easily customize it to make it your own.
Embrace the freedom to use our vast library of AI-generated assets or effortlessly upload your brand assets, logos, photos, and graphics. With drag-and-drop simplicity, you can seamlessly integrate these elements into your chosen template, creating eye-catching layouts that make your brand stand out.
Craft compelling headlines and body copy that tell your brand's story, or let our powerful AI take the reins and generate engaging content for you. Elevate your message with a captivating call-to-action, using your preferred font for added impact.
Need your ad in various formats? Our convenient resizing tool has got you covered. With just a few clicks, you can adapt your design for different platforms and download or publish them with ease.
Join our platform and let your creativity soar as you effortlessly create stunning, on-brand advertising content. Get started today and watch your brand shine like never before!
Make your ad super cool with our highly curated templates!
While we can't guarantee you'll win ad awards or snag an invite to Cannes Lion, we can promise something equally exciting: access to the latest trending designs, refreshed every 24 hours! Dive into our extensive, professionally curated library of design templates, meticulously crafted to cater to all types of ads, across industries, and aligned with diverse business objectives.

Editing is a breeze, thanks to our user-friendly interface. With layouts designed for every brand persona and customized to suit your customer's journey at any stage, you can effortlessly create a visual masterpiece that resonates with your audience.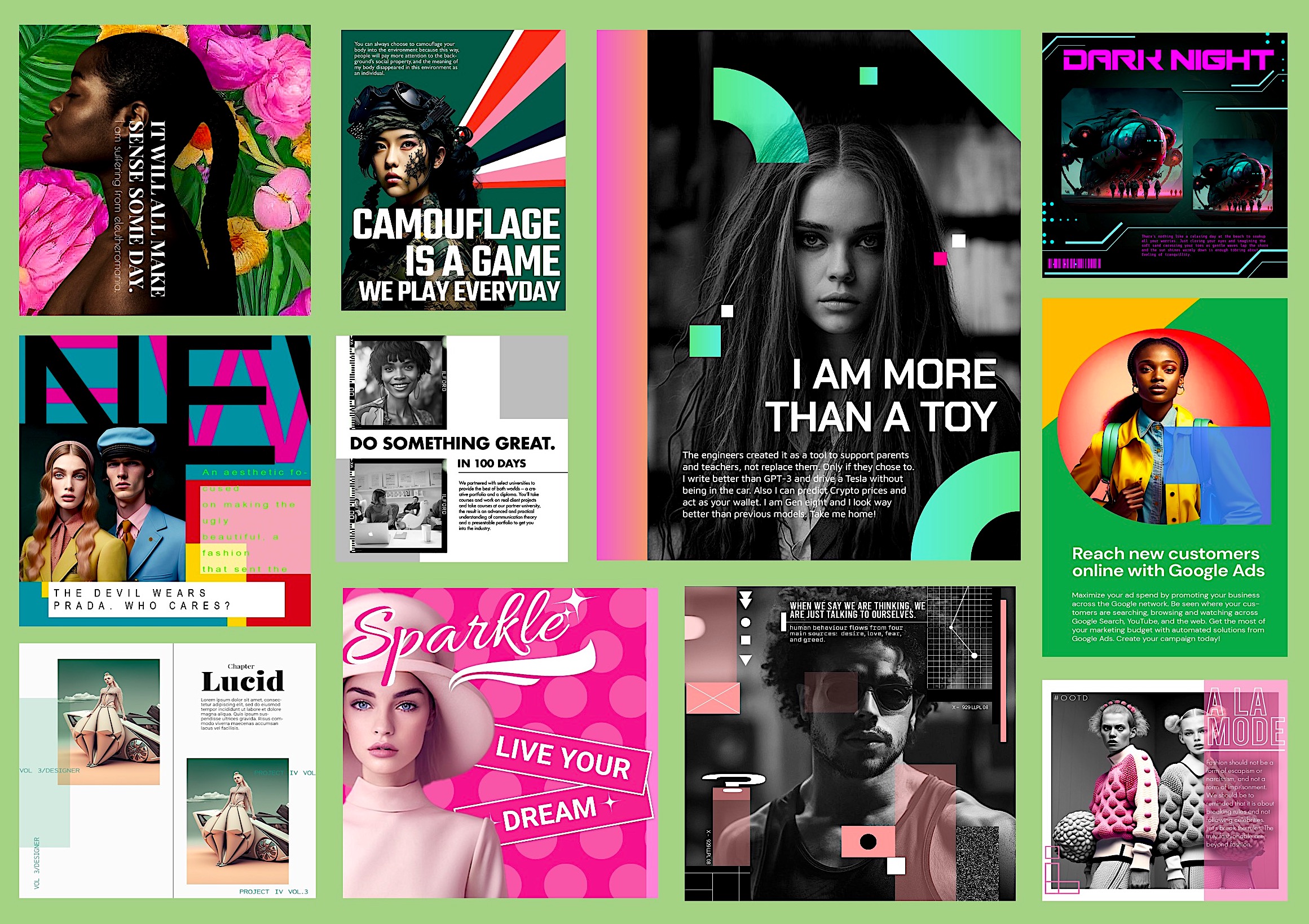 Browse through thousands of our free-to-use AI-designed visual elements, adding that perfect touch to customize your template and make your brand shine. So, unleash your creativity, explore the potential of trending designs, and elevate your brand with every campaign. Get started now and watch your marketing efforts soar to new heights!
Keep your brand fresh and yet consistent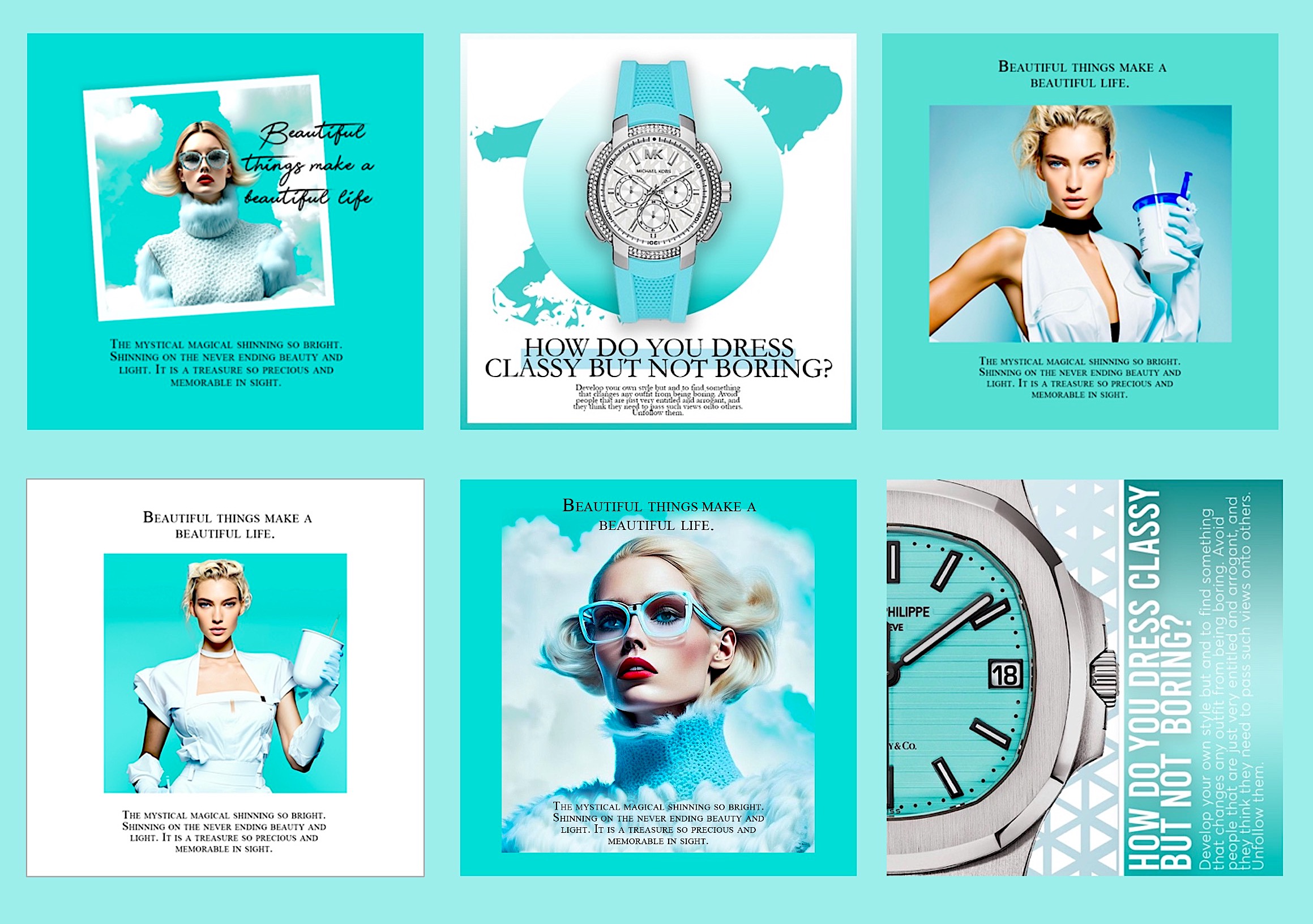 Our ad creator makes it easy to follow your brand guidelines. Upload brand assets like logos and slogans and place them onto your ad. Follow your brand's official colors and hex codes using the color picker tool. Apply familiar fonts and other visual cues. Upload photos of your brand ambassadors for an authentic touch. Coolab.ai makes it quick and easy. Enhance your brand presence now!
Generate ads for all social media channels and marketing materials.
Unleash your creativity and design captivating media and content for your ad campaigns across YouTube, TikTok, Snapchat, Twitter, and more! With Coolab.ai, you can effortlessly create eye-catching IG ads and easily reformat them using our free AI format tool for seamless cross-channel advertising.

Maintain a consistent brand experience wherever your customers encounter your brand, ensuring a powerful and memorable impact. Coolab.ai streamlines the process, making cross-channel advertising a breeze for your marketing campaigns.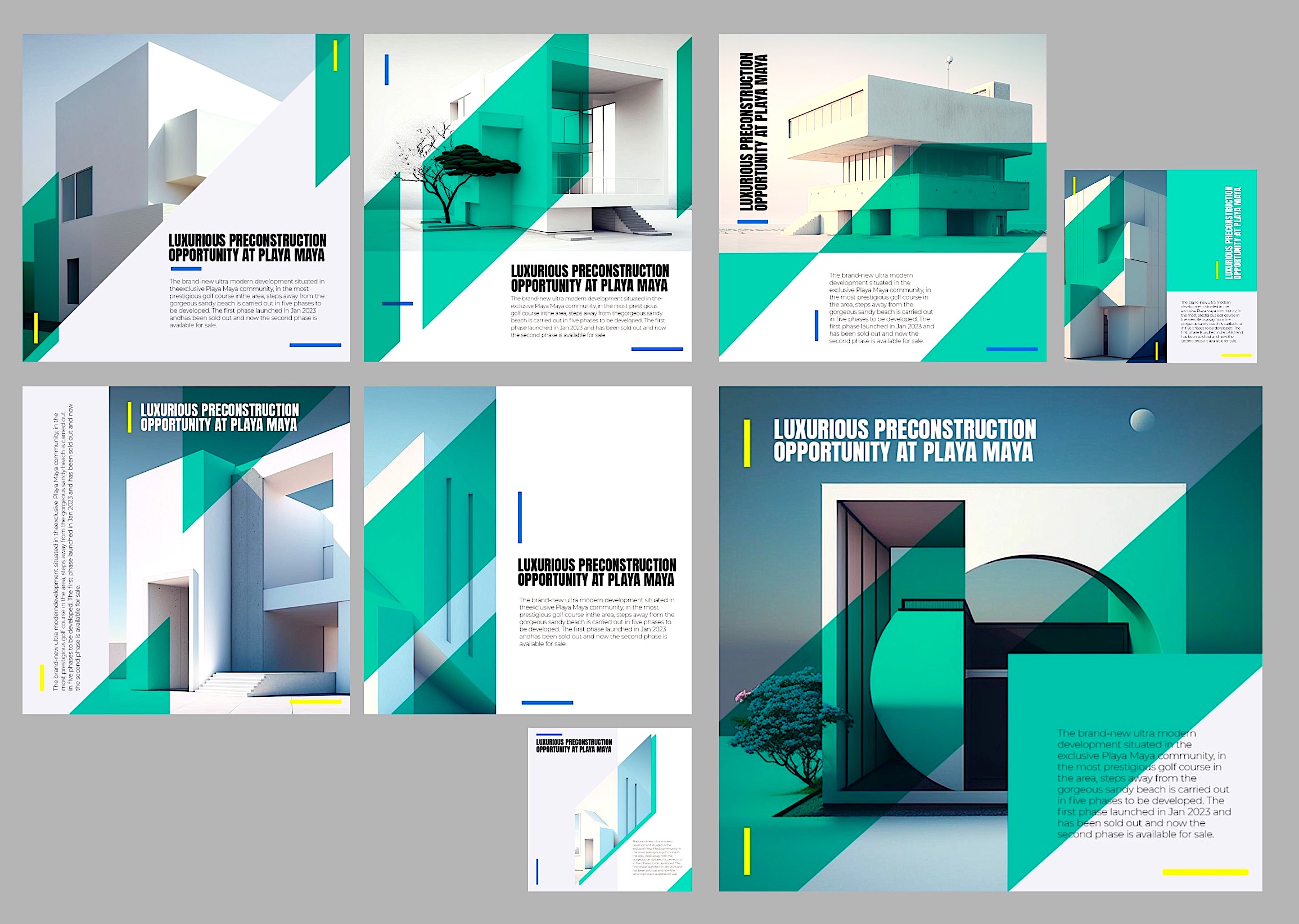 What's more, Collab.ai saves all your ad designs to your account, offering the convenience of returning and editing them anytime. Whether you're redesigning ads for new or extended campaigns or tailoring multiple versions for different audience segments, our free ad maker enables you to design, customize, and save all your ads in one centralized location.

Take your ad campaigns to the next level with Coolab.ai and create content that captivates your audience across various platforms, boosting your brand's reach and impact! Start designing now and see the difference!
Unleash your creativity and craft highly designed ads with our generative AI free ad maker!
Trusted by brands like
Frequently Asked Questions
What is the Premium Membership, and how do I obtain credits from it?
Our Premium Membership is a subscription-based plan that offers exclusive benefits, including credits that unlock advanced features. To access credits, simply sign up for our Premium Membership, and you'll receive a designated amount of credits as part of your subscription. These credits can be used to take advantage of various premium services within our platform.
Can I use the credits from the Premium Membership for all services?
Yes, the credits you receive from the Premium Membership can be utilized for all available services, including "Re-Use and Regenerate Existing Designs," "Organize with Workspaces," and "Brand Room." You have the flexibility to allocate your credits based on your specific design needs and preferences.
Is the feature available to all users, or is it exclusive to the Premium Membership?
The feature "Re-Use and Regenerate Existing Designs" and its related services, such as "Organize with Workspaces" and "Brand Room," are accessible exclusively to users with a Premium Membership. This premium offering ensures that our members enjoy a superior design experience with access to a range of advanced tools and benefits.
Still got questions?
If you need assistance or just want to ask us a question, don't hesitate to contact us. We'll try to get back to you ASAP.
contact us