For over three decades, we've been behind some of the world's coolest and most valuable brands. Traditionally, the branding process kicks off with a lengthy journey involving Brand Purpose, Brand Vision, Brand Positioning, Brand Language, and Brand Image. This approach can take anywhere from six weeks to six months, not to mention costing hundreds of thousands of dollars – a hefty investment for many brands.

But here's the game-changer: we believe that 90% of all brands in the world can take a different, more efficient route. Instead of starting with a traditional strategy, hack your way to a robust brand strategy with design. Begin with emotive design to establish your brand's visual identity, evoking emotions and resonating with your audience from the get-go.

By shifting the focus and starting with design, you can streamline the branding process, saving time, effort, and significant costs. Don't be confined to the traditional approach; embrace the power of emotive design to craft a brand strategy that speaks directly to your audience and sets your brand on the path to success. Let us show you the way to a compelling and impactful brand strategy, ready to leave a lasting mark on your audience!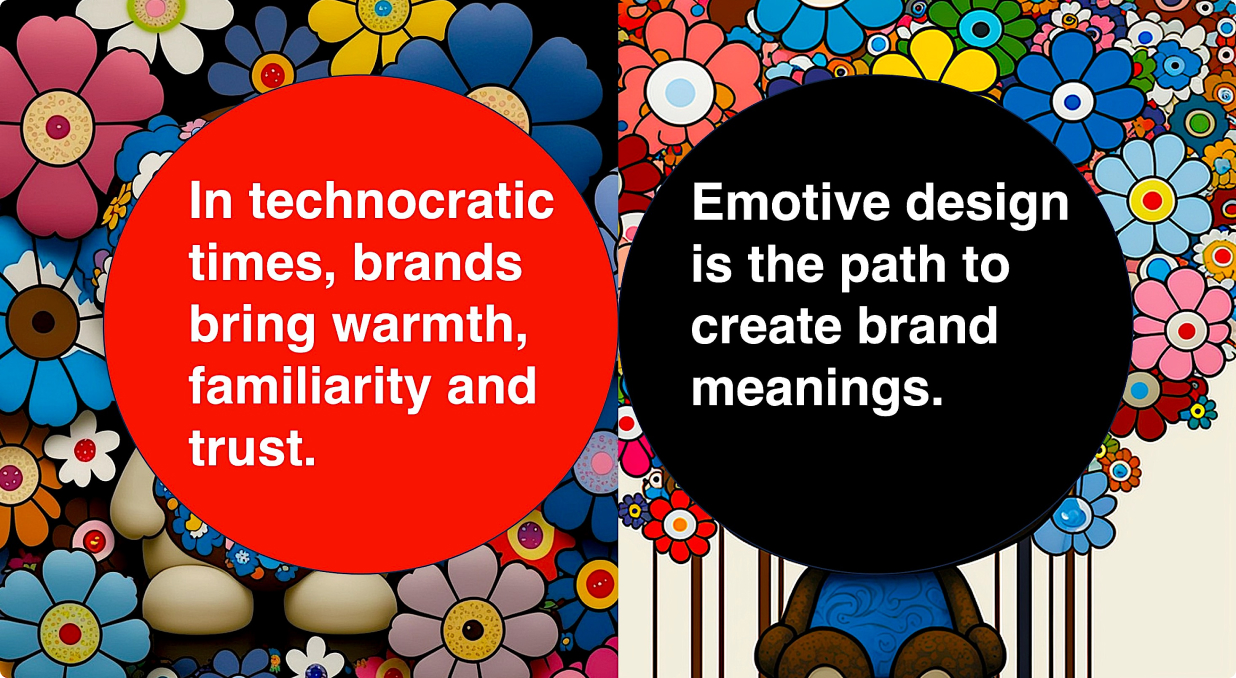 Here is the hack. As a brand designer / brand owner / creative strategist you already have a pretty good idea of what your brand means; its personality, its look, its feel, and etc. You may not have spent the time to articulate and visualize them in a document or whiteboarding every element. Who has the time? Here, we will teach you a bottom-up approach that is proven to be as effective.
From Inspo to Story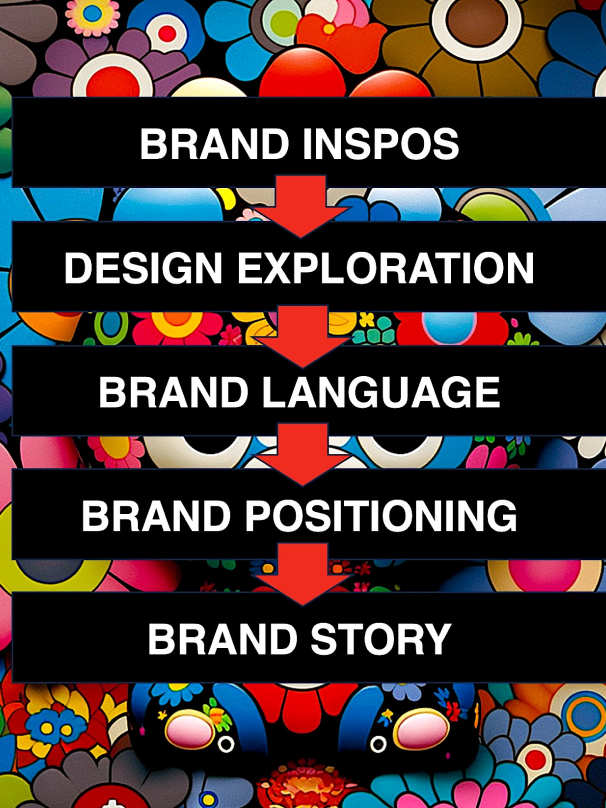 Once you've completed the previous steps, it's time to enhance your design by sourcing various visuals that evoke the same feel. Remember the rule of thirds; it guides the viewer's focus to the main focal point and allows you to include 3 to 5 additional visuals that captivate the audience. Then, arrange the five-step output in reverse order, and compile them in a document using the same design language you've established.

Take this design a step further. Illustrate how your brand manifests itself in social media ads, marketing brochures, and even packaging. Coolab.ai offers an incredible AI tool that can adapt your design to any format, and you can even add original product photos if desired. Store these creations in a brand folder, and you'll have everything you need for any brand communication requirement. Simply begin with these meticulously crafted templates, and you'll always stay true to your brand, captivating your audience every time. Get ready to make your brand shine with Coolab.ai!
Pick any design to get started